If you purchase an item after clicking a link on this site, we may receive a commission at no extra cost to you. Learn more.
Urban Reivers produced a fascinating fragrance that is based on Scotland's tempestuous past.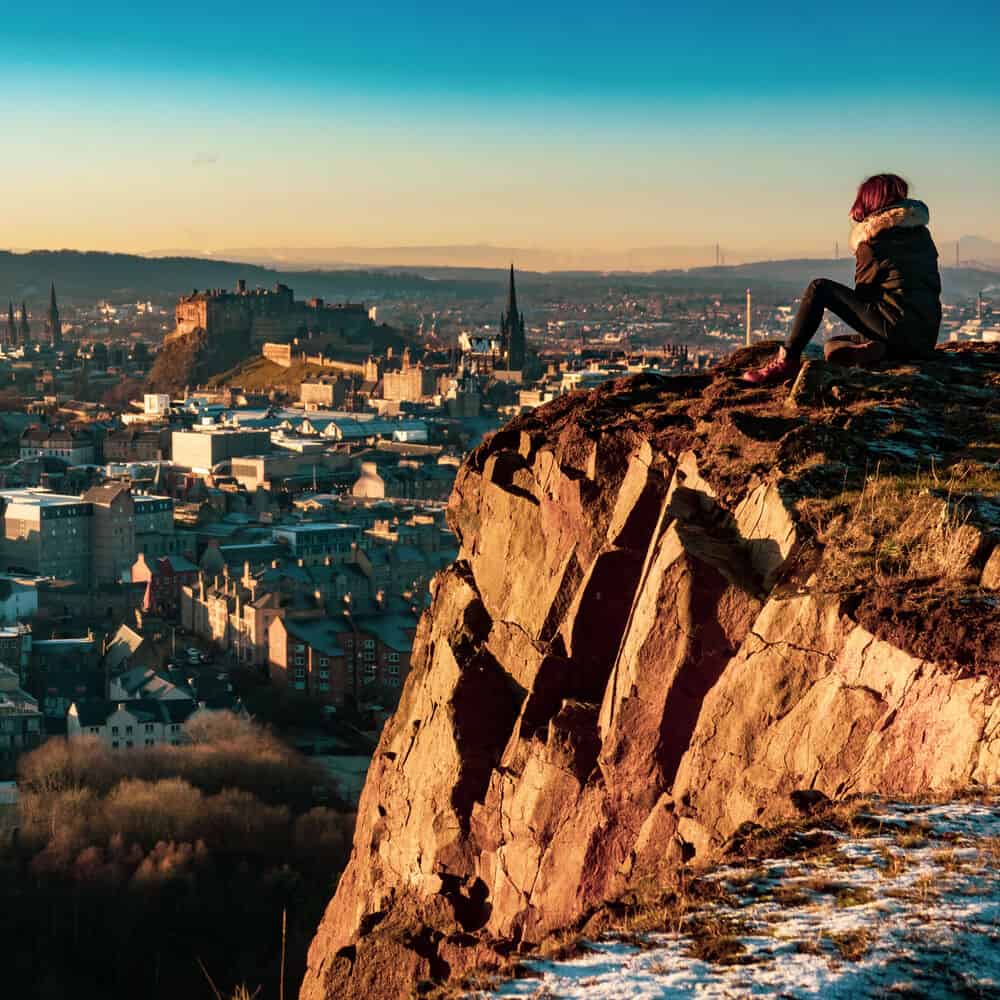 Damn Rebel Bitches takes its name from a book by the author Maggie Craig, that tells a story of the women who took part in the Jacobite uprisings. The fragrance was created by mother-daughter team Sara and Molly Sheridan alongside Sarah McCartney of 4160 Tuesdays. 
This perfume uses a mixture of both rare and common ingredients that would have been accessible to women in the Jacobean era. The combination of hazelnut and blood orange tones create a citrus effect that is creamy without being overpowering.
There is also a malt undertone to the fragrance that adds the right balance to its overall sweetness. Sage also underpins this fragrance although this is barely detectable.
This fragrance is the type of scent that provides you with an overall feeling of familiarity. In this sense, it is comforting and delightful whilst being incredibly easy to wear.
While some may assume that it is simplistic in its essence, it is not dull in any sense. You may also assume that it will be an incredibly bold fragrance due to its name, however, it strikes the right balance between power and precision.
If you are interested in wearing an empowering fragrance layered in history, this fragrance is a fascinating option.
What Is The Scent Like?
This perfume provides a sweet aroma that unfurls an amalgamation of citrus and spice. This is a fragrance that flirts with the skin, and thus, it is perfect for the summer months.
The herbal notes at the center of this perfume blend perfectly with the sage whilst the more rugged base notes add a malty essence.
How Is The Product Marketed?
You might be wondering how this product is marketed considering its name. But really, Damn Rebel Bitches doesn't have stronger overtones than say, Savage, aimed at men.
However, it is actually an incredibly easy product to market and like – its ingredients are layered with history.
All the ingredients would have been available to women during the Jacobean period from the clary sage used as a medicinal herb during this period to the fusion of hazelnut.
However, despite these nutty and sage-based notes, it is undoubtedly the citrus tones that take precedence in this perfume. This scent starts off quite tart and then becomes richer as time passes.
The malt aspect combines beautifully with the blood orange notes and balances them out perfectly. The addition of hazelnut also provides a much needed gourmand base to the scent. Whilst the clary sage may seem undetectable, it serves its purpose in rebalancing the citrus notes.
The sunny disposition alongside the embodied history of this product makes it easy to market, particularly within the summer months.
Why Is It Called Damn Rebel Bitches?
The women who took part in the Jacobite rebellion were referred to as Damn Rebel Bitches, and the idea of Reek Perfume was to celebrate "heroic, unapologetic women through scent".
A men's scent was due to be released in due course after the title of a further book by Maggie Craig about the men who took part in the '45 rebellion.
Sarah and Sara are also working on more peaty scents. Sarah McCartney of 4160 Tuesdays is undoubtedly one of the most adaptive and innovative producers of perfume who is renowned for her passion for her work.
Sarah's work is invigorating and always exuberant, and it is this passion for what she does that really shines through her work, making her one of the most sturdy and hardworking perfumers in the entire business.
Clearly, she is someone who is reputable enough to be able to take a risk on a product like this.
What Is The Packaging Like?
The packaging includes the utmost attention to detail, arriving in one of Urban Reivers wooden boxes that are encased in paper.
After unwrapping it, you will discover that the bottle is held inside a calico bag. This is specifically used as it echoes the history of Jacobean women and the importance that they placed on materials like velvet or tartan to carry their most loved possessions.
This additional touch is both subtle and resolute. Thus, these two women have undoubtedly produced an invigorating and evocative scent that is inherently unique.
Your mind and skin will feel empowered by the history of foregone women who fought for their freedoms and you will definitely feel like being a damn rebel bitch after purchasing a bottle.
What Is Unique About This Fragrance?
One of the most unique things about this particular fragrance is its use of malt and hazelnut extract which balances the overall citrusy composition with a smeared gourmand quality.
In this sense, the malt adds an unexpected character to the bottle that distills any overpowering citrus essence. It is also not a scent that you could describe as boozy, as everything that is overpowering is offset by another ingredient.
As mentioned, the inclusion of hazelnuts is also a nod to the diet of Jacobean women and the malt note is a clear reference to the brewing history of Scotland.
Spices around the Jacobean period were pretty costly and thus, an ingredient like pink pepper would have been vastly expensive.
How Did Sara And Sarah Meet?
Both of these perfumers spent time together exploring key aromas after connecting via a writing group. This powerful partnership has resulted in products that showcase and explore lost and widely forgotten themes and history.
The result of this powerful duo is a product that is robust, succinct, and powerful. It bursts through the tartan seams of its wonderful encasing to ooze an abundance of blood orange notes with hazelnut undertones.
Whilst oranges were relatively new in Britain during the Jacobean period, they became widely popular and marmalade was starting to become a staple within the highlands of Scotland.
The pink pepper and clary sage add some needed spice to the product, offering a scent that is bright without being notably overpowering.
Clary sage has commonly been associated with women and medicinal healing. Its antiseptic qualities are included in this product deliberately to provide extra vitality to your skin.
Wrapping Up
To conclude, Damn Rebel Bitches is a fragrance that is undoubtedly unique. It fuses the highest quality of ingredients that would have been accessible to women during the Jacobean era.
This product pays homage to the women who engaged in the Jacobean uprisings and fought for their rights with vigor.
Its scent is both citrusy and nutty, providing the perfect fusion of fragrance that is guaranteed to empower the wearer.
It is also very rare to find a fragrance that has been specifically fused with history in mind, and thus, you will feel a kinship and a closeness to the women of the Jacobean era by proxy of wearing this perfume.
These two rebellious and renowned women have created a product that cannot be compared to any other product on the market. The packaging itself is also delightful and the tartan encasing is something to die for!
Rarely is such detail paid to the packaging of a product and you will feel like you are purchasing a fragrance that has truly been crafted with a unique essence.
On the whole, you will find that this product is not at all overpowering, as it is light in essence and provides the wearer with a bright feeling of ease. 
The ingredients used are natural and simplistic yet the amalgamation process provides a complexity to this product that is both powerful and paradoxical.