A celebrity's favorite perfume can tell us a lot about them. After all, scents are deeply personal, and can make us recall memories, improve our mood, even influence our behavior and the behavior of those around us.
So if you are a fan of a celebrity and want to know more about them, then finding out about their favorite scent can be an insight into their personality. So what perfume is a favorite of actor Megan Fox?
After early roles in films like Holiday in the Sun, Megan Fox rose to prominence in the Michael Bay Transformer movies, and later starred in cult classic Jennifer's Body, the Mutant Teenage Ninja Turtles franchise, and was also a recurring character in the hit sitcom New Girl.
Fox has been repeatedly named one of the most beautiful women in Hollywood, and a number of fashion brands have worked with her.
Fox also is a big fan of perfume and in an interview with Cosmopolitan, she revealed that she has been wearing perfume since she was 12 years old. But what exactly is her favorite perfume, and is it any good? Let's find out!
What Is Megan Fox's Favorite Perfume?
Megan Fox's favorite perfume is Armani Code by Giorgio Armani. This fragrance was initially released as Black Code in 2004, and was renamed to simply Armani Code in 2005.
Is Armani Code A Good Fragrance?
Armani Code is an Oriental Spicy Amber – meaning it has a variety of spicy, woody, and oriental notes with some citrus top notes too.
The top notes are bergamot, black pepper, and lemon. The burst of deep citrus is very in-your-face at the start.
What sets Armani Code apart from other citrusy fragrances is that it is surprisingly oily (not in a bad way), and with a mellow, heady scent rather than a fresh scent. Gentle notes of pepper add depth and texture.
The center notes of the fragrance are olive blossom, star anise, and vanilla. When the pepper notes mellow, you'll immediately get spicy notes.
The olive blossom gives the scent a good balance between floral and tangy notes, and stops the center notes from being too bitter. Plus, the star anise gives the fragrance a fresh, spicy flavor, and the vanilla gives it a creamy note.
Finally, the bottom notes of the fragrance are amber, Guaiacwood, labdanum, and Tonka beans.
The Guaiacwood has a powdery scent, and it is this and the amber notes that come through as the scent fades.
The earthy honey notes combine well with the deep leather scent, thanks to the Tonka bean and labdanum.
The leather scent is indulgent and vibrant without being too dry. Plus, the musky base has many bitter and sweet notes that excite your senses.
The scent profile of Armani Code is undeniably intriguing, and the notes all have a chance to shine with some overlap.
There are a few notes that stick around such as the oily citrus note, that you can still smell even as the scent starts to fade.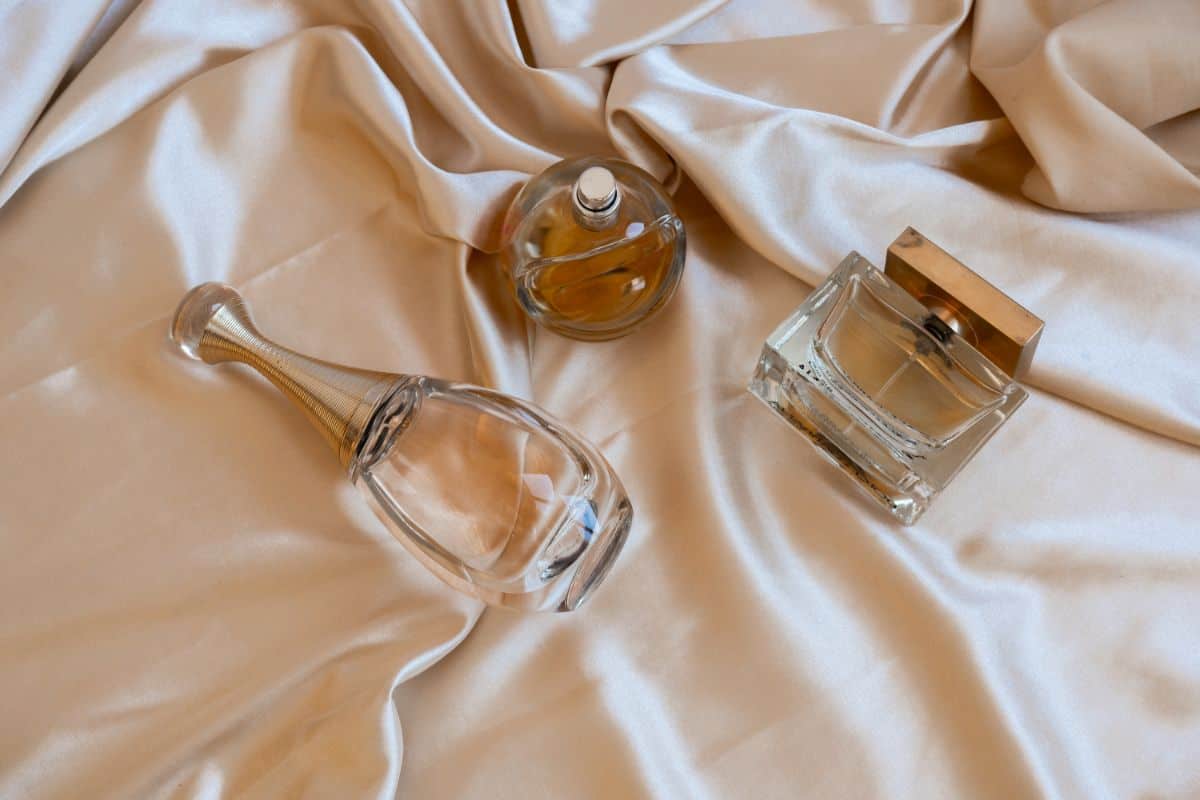 Similarly, the center vanilla notes are also still present as the scent starts to fade.
But as the leathery and tobacco scents come to the fore, these vanilla notes burn away to give these new scents a chance to shine.
The overlap of different notes gives the Armani Code a dynamic life cycle, but it's still rooted in a conventional fragrance structure.
However, the longevity of the perfume is a bit lacking, and the projection of the scent is weaker when compared to that of its rivals.
So you will need to apply Armani Code throughout the day to make sure the scent lasts, and we do recommend wearing this perfume on winter evenings.
This is because colder temperatures make even weak fragrances last longer. Plus, in winter we tend to be indoors more often than we would be in the summer, which helps the perfume last longer.
While some fragrance fans believe Armani Code to be on the more synthetic side, it is still an incredibly popular perfume, beloved by celebrities like Megan Fox! It is especially popular among women, with no particular age range preferring it.
Regarding the best time of year to wear Armani Code, the mixture of gourmand and oriental notes make this a perfect fragrance to wear in winter.
We recommend wearing it at the end of Fall into Christmas and the New Year.
As well as being perfect for use in colder months, the tobacco and leather notes are also best suited to the evening.
Therefore, we highly recommend wearing Armani Code on a date, perhaps in a cozy restaurant with a roaring fire, or on a horse-drawn carriage ride while it snows (hey, we can dream, right?)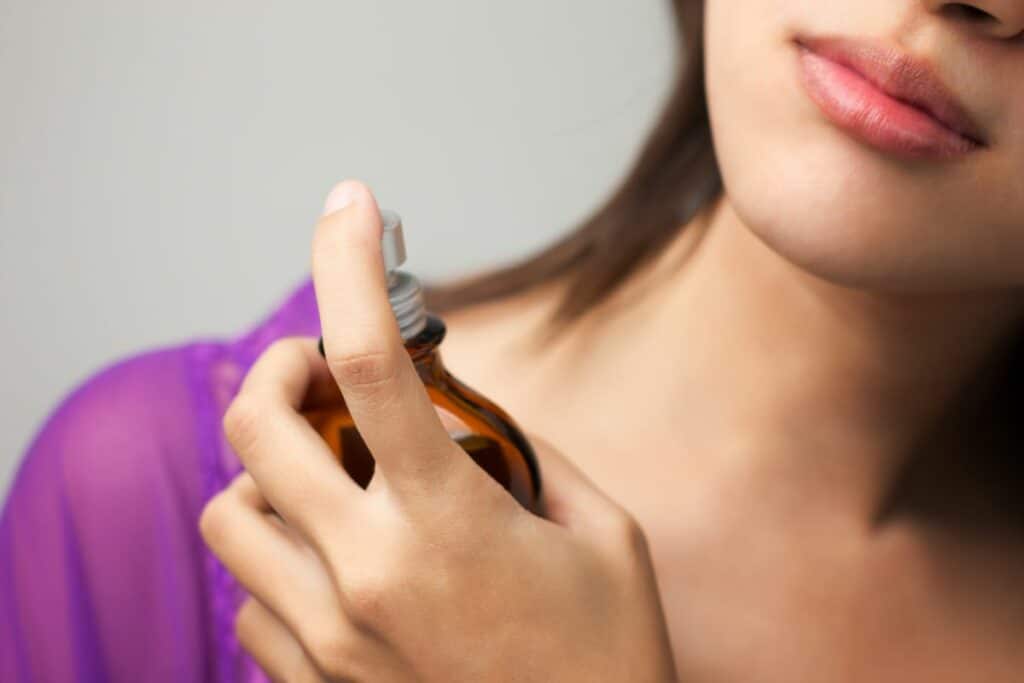 Armani Code is a light, somewhat masculine fragrance that comes in a stylish and attractive bottle.
In fact, the shape of the bottle is supposedly inspired by the lapels of an Armani tuxedo. Plus, its curved shape also makes it comfortable to hold.
The atomizer can achieve relatively long distances, producing a thick cloud of essence which isn't too misty.
Plus, the packaging it comes in is a tall, and minimalist black box with an equally modest typeface. Therefore, its presentation is stylish without being garish.
As far as value for money goes, it's somewhere in the middle of the road. The fragrance has been in circulation for over a decade, and is still on the more costly side.
As the scent does tend to fade quickly, you might have to buy quite a lot of it to really get your money's worth.
But if you're after a great date fragrance, then you should definitely consider Armani Code.
As the formula of Armani Code has developed over the years, it has become a lot gentler and creamier than the original version of Armani Code. But it's still one of the best winter fragrances out there.
Does Megan Fox Have Her Own Perfume?
Currently, Megan Fox doesn't have her own fragrance, but in 2013 she became the face of Instinct for Avon:
Fox described the scent as clean, fresh, and flirty with floral notes, and a scent you can wear during the day and the evening.
Fox also described the perfume as a 'sexy' fragrance that would be a great gift for a romantic partner.
Final Thoughts
Megan Fox has been a lifelong fan of perfumes, and while she hasn't released her own fragrance yet we wouldn't be surprised if she releases one in the future! Especially since she's already been the brand ambassador for both Armani Code and Instinct.
While we wait for Megan Fox to release her own line of fragrances, we can instead turn to Armani Code.
Fox's favorite perfume, and a heady, romantic fragrance that is ideal for a date night, especially in the winter:
Sale
Armani Code Eau de Parfum
Megan Fox's favorite perfume, and a heady, romantic fragrance that is ideal for a date night, especially in the winter
Related Articles
Bonus Video!
All product names, logos, brands, and trademarks are the property of their respective owners