It's often said that royalty should lead by example and be a source of inspiration to people all around the world (yet alone in their own kingdom) – so it makes sense that everyone wants to know the Duchess of Cambridge's recommendations on pretty much everything!
However, Kate Middleton has kept a tight lip on most of her beauty secrets but in a recent interview with Vogue, she finally let slip her favorite perfume. So – what is it?
Here we are going to be covering Kate Middleton's (now known as Catherine, the Duchess of Cambridge) favorite perfume. So, let's dive right in!
What Is Kate Middleton's Favorite Perfume?
In an interview with British Vogue, the Duchess of Cambridge revealed that her favorite person that she often wears is Jo Malone's Orange Blossom.
This perfume is a classic and has been a favorite amongst lots of women over many years, so it's no surprise that it has caught the attention of British royalty.
It's the perfect balance between fruity and floral, making this a bright and vibrant perfume that is worn for all kinds of events and occasions.
With top notes of tangerine blossom, this fragrance is sure to catch the notice of many before it eventually slips into a more floral yet invigorating aroma of orange blossom, lilacs, and water lilies.
Even the undertones of balsamic vetiver commit to this sparkling garden-themed aroma by bringing a touch of tropical warmth to the scent.
Jo Malone's Orange Blossom has been complimented for its strong theme and romantic aromas, making the perfect fit for royalty.
If you want to try out Jo Malone's Orange Blossom for yourself then you can purchase it right here online.
What Pairs Well With Jo Malone's Orange Blossom?
Jo Malone's Orange Blossom has been described as a heated, floral delight that is bursting with notes of orange blossom but if you want to layer up your perfumes and try out Kate Middelton's favorite for yourself, then here are two great perfumes you can use alongside it.
One of the most recommended perfumes to use with Orange Blossom is White Jasmine and Mint.
This perfume is inspired by a typical English country garden and as a result, the top notes of mint are sure to complement the orange blossom found in Kate Middleton's favorite perfume.
The sharpness of the mint is also super refreshing and is a great way to wake up your senses.
When paired with Orange Blossom, this perfume can enhance the smell of the orange flowers and lilies while adding to the floral scent with roses and jasmine. So, both work great together to create a strong, floral fragrance with eye-opening and head-turning top notes.
Another great pairing is Orange Blossom and Blue Agava & Cacao.
This perfume is just as bright and electric as Orange Blossom but it brings a touch more tropicanless to the overall aroma and fragrance.
The top notes of zesty line bring a sharp edge when combined with the orange blossoms, but the central exotic notes of agave flower and sea salt give it a tropical freshness.
So, if you want to ramp up the heat and summer vibes of Orange Blossom, then pairing it with Blue Agava & Cacao is a great way to do so.
What Perfume Did Kate Middleton Wear On Her Wedding Day?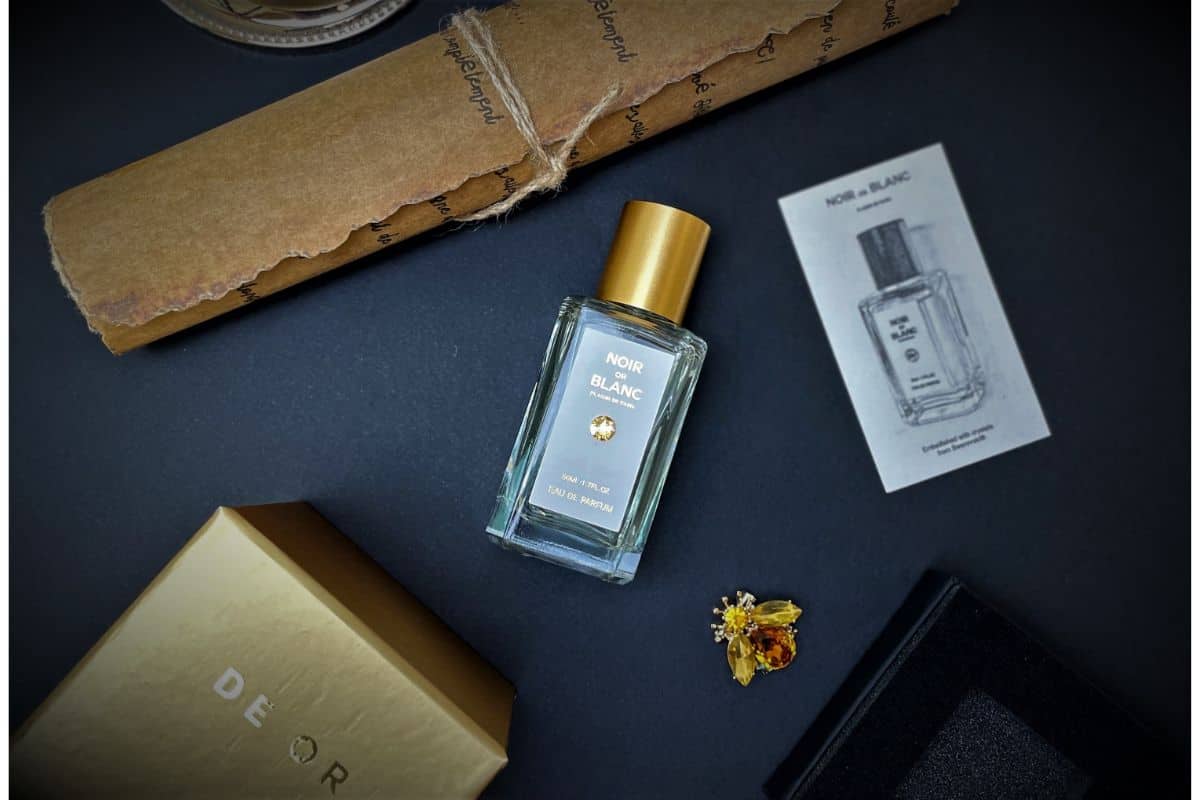 Although the Duchess of Cambridge claims that Jo Malone's Orange Blossom is her favorite perfume and the one she wears most regularly, it is not the one she chose for one of the most important events in her life – her wedding day.
The honor of being Kate Middleton's wedding day perfume went to Illuminum's White Gardenia Petals.
Despite these two perfumes being from different labels, they both share a few similarities when it comes to its notes and aroma.
Both feature top notes of bergamot and orange, even though White Gardenia Petals is far more delicate and joined with notes of lily and cassis.
White Gardenia Petals also has some very romantic scents for its central notes including ylang ylang, jasmine and, of course, gardenia.
These are the perfect scents to wear on your wedding day due to their elegant scent and aphrodisiac effects, creating a sensual aroma that is paired and grounded by woody base notes (get him, Kate).
So, you may want to follow the Duchess's lead by using this perfume for your big day but be quick – White Gardenia Petals is notorious for dipping in and out of stock so grab it while it's available! If you want to purchase it, you can fit it available for purchase here.
Final Thoughts
Unfortunately, most royals like to keep their beauty secrets close to their chests and as a result, we don't know what other perfumes Kate Middleton loves and adores.
Other than Jo Malone's Orange Blossom and her wedding day perfume, the Duchess of Cambridge has yet to share the name of another of her favorites.
However, it is still clear from the above perfumes what kind of scents the Duchess generally leans towards.
She clearly loves floral scents as they both feature heavily in the two perfumes above and both feature strong notes of orange through orange blossoms and bergamot.
It's likely that the more romantic floral scents in White Gardenia Petals was chosen especially for the occasion but the presence of more notes of lily also points towards the Duchess having a particular affinity for these flowers too.
So, from this, we can assume that the Duchess of Cambridge loves floral perfumes with strong notes of orange and lilies. Both perfumes are best known for their elegance and sophistication, which perfectly matches the classy character of Kate herself.
This means that even though we only know of two perfumes the Duchess has ever worn, we can make some educated guesses towards other popular perfumes that share these qualities.
So, keep this in mind the next time you are searching for a new perfume so you can find one that has the royal stamp of approval!
All product names, logos, brands, and trademarks are the property of their respective owners