Edinburgh-based mother-daughter duo, historical novelist Sara Sheridan and make-up artist/art director Molly Sheridan, founded Reek Perfume in an effort to celebrate "powerful, unapologetic women" who've been lost throughout time.
Launched in 2016, the company released two unique vegan, hand-mixed fragrances inspired by the Jacobite women: Damn Rebel Bitches and Damn Rebel Witches.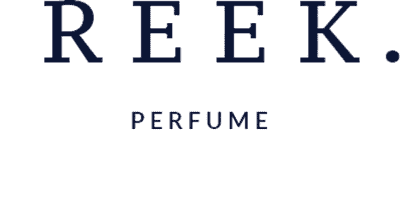 The Jacobite Uprising
The Jacobite Uprising was a series of historical events that unfolded between 1688 and 1746, as various factions sought to restore the Stuart dynasty to the thrones of England, Scotland, and Ireland.
These turbulent times were characterized by passionate, determined individuals who believed in the rightful rule of the exiled Stuarts. Amidst the strife and chaos, a diverse group of people, including women, played crucial roles in shaping the course of history.
The Jacobite Uprising was not only a fight for power but also a testament to the resilience and dedication of those who dared to challenge the status quo in pursuit of their beliefs.
Reek Perfumes
Damn Rebel Bitches, the first perfume, featured hints of blood orange, clary sage, pink peppercorns, and malt – all ingredients Jacobite women would've used.
This fragrance, created in collaboration with Sarah McCartney of 4160 Tuesdays, provided a sweet aroma with a mix of citrus and spice, making it perfect for the summer months.
The scent was layered with history, as all the ingredients, from the clary sage to the fusion of hazelnut, would've been available to women during the Jacobean period.
Damn Rebel Witches, the second perfume, was dedicated to healers and herbalists. It had notes of tobacco, twigs, musk, oakmoss, and hazelnut brew – scents associated with the Scottish countryside where Jacobites would have hidden out.
This fragrance started with a dry, intriguing aroma of orange and tobacco and transitioned to warmer, maltier notes as it settled on the skin.
(Whilst oranges were relatively new in Britain during the Jacobean period, they were becoming popular and marmalade was starting to become a staple within the highlands of Scotland).
These cruelty-free perfumes deviated from the typical floral scents marketed to women, and while they weren't mainstream crowd pleasers, they catered to individuals who appreciated artisanal products made for women by women.
Damn' Rebel Bitches
Reek Perfume's Damn Rebel Bitches took its name from a book by author Maggie Craig, which recounted the stories of women who participated in the Jacobite uprisings.
Sale
Damn' Rebel Bitches
Many historians have overlooked the involvement of women in the '45. This book seeks to rectify that oversight. Damn' Rebel Bitches adopts an entirely new perspective on the history of the Jacobite Rising by sharing captivating stories of numerous women who were part of the tumultuous events between 1745 and 1746. Utilizing original documents and letters, Maggie Craig vividly brings their stories to life in this deeply moving and consistently absorbing reimagined history.

The naming of their products consciously reclaimed words initially intended as insults, turning them into words of pride and power. The company had plans to release a men's scent inspired by another of Maggie Craig's books, but unfortunately, Reek Perfume shut down in 2020.
The perfumes were initially sold in the Urban Reivers pop-up store in Edinburgh, which opened during the 2016 Edinburgh festival and offered a variety of Scottish-themed luxury treats and gifts.
Even the packaging paid attention to historical detail, with each bottle housed in a calico bag reminiscent of materials Jacobean women used to carry their prized possessions.
In its short lifespan, Reek Perfume managed to create evocative, unique scents that paid homage to the history and resilience of Jacobite women.
Although the company is no longer operational, their fragrances remain a testament to their commitment to empowering and celebrating women through the art of scent.
Before You Go…
If you're interested in historical fragrances, be sure to check out our next article:
The History of Perfume: From Where it Began, To Today's Top Brands
Related Articles
All product names, logos, brands, and trademarks are the property of their respective owners