Do you have a date coming up? Want to smell incredible and sexy to a love interest? Smelling good will make you feel good and therefore boost your confidence which is always sexy to others.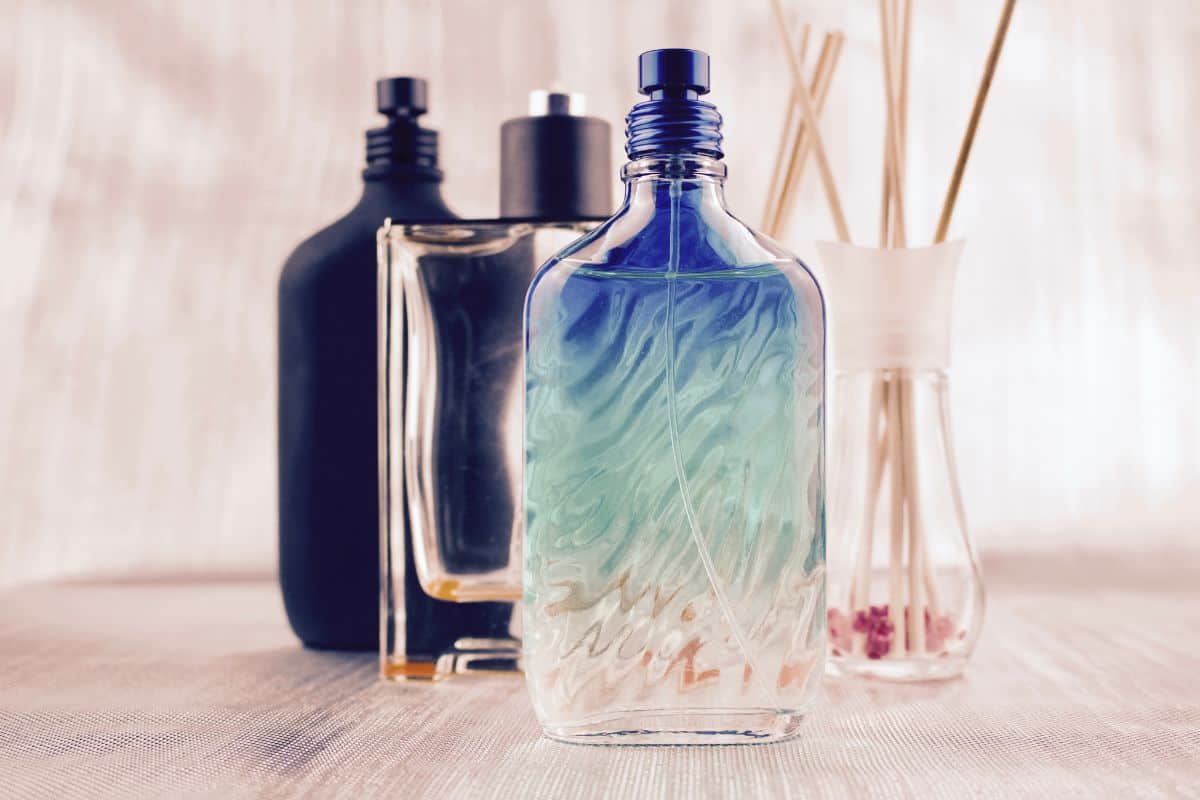 It is important that you find a scent that you like, but also that will leave an impression while also helping you to feel self-assured and seductive.
Being attracted to how someone smells is a great way to start a date.
Find out the five sexiest fragrances for men and women below and find out how to make yourself irresistible to others.
5 Sexiest Fragrances For Men
No outfit is complete without a matching scent. Find a list of the 5 sexiest fragrances for men below.
1. Paco Rabanne For Men 1 Million Parfum
This intense fragrance is the perfect choice for any confident gentlemen who want to make their presence sensed by others before they even see them.
This scene is known to smell like bottled sunshine and even the bottle exudes class and indulgence.
You can expect notes of resin and pine as well as a salty pulse too. Paco Rabanne describes it as a hot and intense fragrance.
This is the perfect scent to make an impression on a first date.
2. Jimmy Choo Man
Jimmy Choo is an iconic label and this scent is the perfect sexy fragrance for an iconic man.
From the slick bottle to the smell of this fragrance it is the definition of male energy.
This fragrance is a balance of many different scents. You can expect to experience notes of lavender and mandarin complemented by fruity honeydew melon.
The final notes of patchouli, suede and ambery woods are what give this scent such depth.
This is the perfect scent to wear to complete the look when wearing a suit or a tuxedo.
3. Acqua di Parma Colonia Quercia
Acqua di Parma is known for its sensual advertising and they deliver this also in their fragrances too.
This scent is perfect for any earthy man who loves the outdoors and adventure.
You can expect vibrant notes of citrus intertwining effortlessly with a scent of oakmoss.
The scent is known to encapsulate an early morning walk through a forest as the sun dances through the leaves.
This is the perfect scent to wear for an outdoor date, picnic, or camping trip.
4. Gucci Intense Oud
Gucci is another reputable brand and this scent is extremely masculine. With this scent, you can expect notes of warm spices, wood, leather, smoke, and oud.
The depth of this scent adds to its longevity and ensures that you will be able to smell it from morning to night.
The bottle has a strong, square shape, and the gold detailing oozes class. This is a great scent to wear on a date on a cool autumnal evening.
5. Bvlgari Man in Black
Our last bottle is the perfect bottle to be the object of anyone's desire with depth and warmth that is sure to catch anyone's nose.
With this classic Bvlgari scent you can expect sweet notes of vanilla and iris, complemented by deep notes of wood, leather, spices, and rum. There is also a faint note of tobacco.
This scent is perfect for a party or group setting where you are hoping to catch someone's attention.
How To Apply Men's Scent The Right Way
Now that you know what scent to buy you need to know how to apply it.
Men's fragrances are always best applied to clean, dry skin. Apply your sexy scent after the shower or before getting dressed.
You should apply the fragrance to your pulse points and hold the bottle approximately 3 – 6 inches from your body when spraying.
Try not to use too much as this can be off-putting and overpowering for others.
5 Sexiest Fragrances For Women
What you smell like can influence how you are perceived and smelling sexy will make a lasting impression. Learn more about the 5 sexiest fragrances for women below.
1. Tom Ford Santal Blush
Highlight your spicy side with Tom Ford's Santal Blush perfume. This perfume features a unique blend of exotic spices and creamy sandalwood. This smell exudes class and elegance.
This earthy and woody perfume has notes of Australian Sandalwood, Cinnamon Bark Oil, and Ylang-Ylang that will be difficult to pick out adding mystery to this scent.
Pair this outfit with a pair of your favorite leather trousers and a feminine top.
2. Yves Saint Laurent Black Opium Eau de Parfum
The opium collection by Yves Saint Laurent features a number of scents with each smelling as good as the next.
The Black Opium Eau de Parfum is the most devilishly intoxicating with notes of white flower, vanilla, and coffee making this the perfect warm but spicy fragrance.
This long-lasting fragrance is the perfect choice to pair with a little black dress at a cocktail party.
3. Chanel Sycomore Eau de Parfum
If you are a Queen looking for her King, be it for life or short term, this majestic perfume is perfect for you.
This perfume has been helping women to feel and smell sexy since 1930 and was inspired by the outdoors.
Expect woody notes with hints of cedar and vanilla. This is the perfect fragrance for an outdoor date.
4. Viktor & Rolf Flowerbomb Perfume
Viktor & Rolf are known for creating sexy, intoxicating fragrances and Flower Bomb is no different.
This ultra-feminine fragrance is the perfect mix of flowers and sensuality.
You can expect to experience notes of Centifolia Rose, Sambac Jasmine, Cattleya Orchid, and India Osmanthus from one spritz of this legendary fragrance.
Pair with a feminine look to highlight your femininity.
5. Byredo Bal d'Afrique Eau de Parfum
This is the perfect perfume to give off wifey vibes but with a hint of sex appeal. This scent is less intense than others on this list and is very warm and floral.
The fragrance is perfectly crafted with base notes of Moroccan Cedarwood and Vetiver, topped with African marigold, Bergamot, and Buchu.
At the heart of this scent are notes of Violet and Cyclamen which add warmth to this scent. It becomes very familiar soon after smelling it.
Pair this scent with all white, especially perfect for any evening you believe an engagement may be on the cards.
How To Apply Women's Scent The Right Way
Applying perfume may seem simple but there is a correct way to apply it to ensure your scent lasts all day or all night.
Perfume should be applied to dry, clean skin, Spray the perfume onto your pulse points, holding the bottle around 3 inches from your body. Once you have sprayed it onto your skin do not rub it in.
Final Thoughts
We hope that you find the perfect scent for you from our list. Stores may offer samples or allow you to test fragrances before buying them.
As fragrance smells different on everyone it is always best to try it before you buy it.
Having alternating fragrances can help you to keep the excitement alive as you will constantly surprise others with how you appeal to their senses.
Choose fragrances that can be worn casually and also bolder fragrances.
All product names, logos, brands, and trademarks are the property of their respective owners