Many of us wonder what our favorite celebrities do in their private lives and many of us want to know where they buy their clothes, their groceries and indeed, what perfumes they like to wear.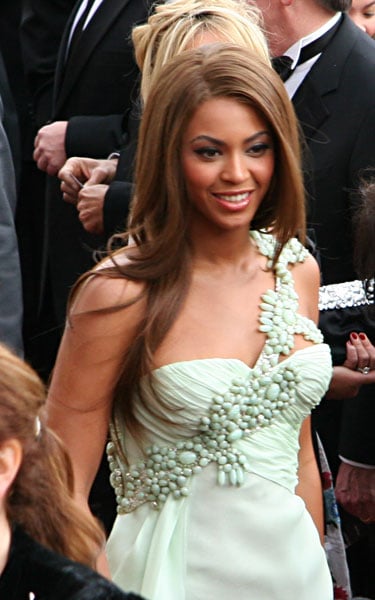 Beyonce is one of the biggest celebrities in the world and an icon when it comes to fashion – so what exactly would the singer wear when it comes to perfume?
We've written this guide to explore what Beyonce Knowles likes in the world of perfume and hope to answer any questions you've had! 
Read on to find out more….
Who Is Beyonce?
For those who don't know (there must be a few people, right?), it's best that we briefly explain who Beyonce is. In one paragraph:
Beyonce Knowles is a world renowned singer, who has performed top ranking songs like Halo and Single Ladies (put a ring on it). She is married to rap star Jay-Z and during her live performances, she is often wearing designer clothes and jewelry. 
What Perfume Does Beyonce Wear? 
Beyonce has been known to wear a variety of different perfumes and they are typically floral and fruity or warm and spicy. Once these facets are put together, you have a fresh and natural scent.
In fact, she actually endorses a few fragrances – so let's examine those next. 
Emporio Armani: Diamonds Intense
This fragrance is said to be Beyonce's most favorite perfume. It brings together several notes of sweetness, floral smells and woody scents. 
Generally, it is described as one of the most feminine fragrances – which summarizes the way that Beyonce conducts herself, advocating for the boldness and strength of women.
Even if we start by how the perfume is bottled, we can instantly see how it can market itself to women. The bottle looks like a large diamond with a gold color, but with the Emporio Armani logo being dominant in the center. 
This is even further complimented by the golden box that it comes in – but even more so through the amazing scent that it provides.
The first time you spray the perfume on you, you can instantly feel fresh with the smell of fruit like raspberries. This brings about the smell of roses and is reminiscent of being aquatic.
Despite the links to the summer that you may make through flowers and summer fruits, it is in fact a winter fragrance due to its warm nature.
Therefore, if you're looking to purchase this perfume – consider doing so in the winter months or at least in the fall!
Caron: Fleur De Rocaille
Beyonce is well known for having a strong presence on the stage and generally being confident and bold. Fleur De Rocaille almost epitomizes this.
If you're someone that wants to make a statement and cement yourself within the room that you're in – this is the fragrance for you.
It has woody tones but has a strong scent of amber, jasmine and iris. You can also notice white floral scents and hints of violet, gardenia and aldehydes.
This perfume has a layered response. Once you notice the initial smells start to fade, the second wave comes and smells of lilac, jasmine and carnations start to peak out from the background.
Right from the beginning though, this perfume idealizes itself to women from the look of the box, to the color of the liquid.
We see a golden box with a starry pattern and then we take out the bottle to witness a feminine, almost heart-shaped bottle. Within the bottle is a bright pink liquid and you can seemingly already smell and taste the contents from the outside. 
Unlike our previous pick, this perfume is actually ideal for the springtime moving into the summer, because it is famed for being light and airy, with an evocative thought of sunshine.
Fred Hayman: 273 Rodeo Drive
This is another one of Beyonce's favorite perfumes, which has a lot of similarities to Emporio Armani. It still has a strong, powerful presence along with a warm and spicy finish.
It has an amber-like scent to it but has a very strong indication of fruits. You can smell things like peaches, plums, pears and even apricots – all in one spray!
What really reaches out to most people though is how the fragrance is presented. Fred Hayman moves away from your traditional-looking bottles of perfume and has designed this – a triangle bottle.
Whilst this cone-like bottle may seem underwhelming upon first glance, it has an amazing ability to shine light, and amazingly – if sunlight passes through the amber colored liquid, it appears green on the other side.
This change almost summarizes this perfume. It is not to be judged by initial glance and shines bright – providing an outlook of power and strength. Something that will never be stopped, despite a lot of obstacles.
This is something that epitomizes Beyonce herself and we can certainly understand how this fragrance would appeal to the superstar singer!
Much like the first fragrance on this list, due to its warm and spicy response – this perfume is best kept for the winter and fall months.
Beyonce: Heat Rush
Now we come to a fragrance with the singer's name on the box. This fragrance brings together all of her most favorite elements of the above choices, but with her design and input too.
The idea is for women to feel seductive and sexy, but also feeling strong, powerful and confident – and it definitely holds up to this.
With a blood orange, apple, cherry and passion fruit overtone, coupled with the spicy orchid and mango blossom, you have got one of the best perfumes for strong, feminine people!
Additionally, the bottle design is slightly reminiscent of the Eiffel Tower, bringing the thoughts and metaphors of love, romance and commitment.
The Bottom Line
Beyonce wears many fragrances and even has her own, typically they compliment how personality and maybe it can do the same for those that wear them!
All product names, logos, brands, and trademarks are the property of their respective owners