Versace is a relative fashion powerhouse after debuting way back in 1978.
Not long after Versace dominated the catwalk, the fashion house branched out into its own range of fragrances in 1981.
Now, there are as many as 75 different fragrances under their perfume belt.
So with a vast range of different perfumes and colognes for people to choose from, it's only natural that you should wonder what a particular scent such as Bright Crystal smells like if you already have another favorite.
So what does Versace Bright Crystal smell like? That's the question that we are going to answer for you today!
We're going to cover everything that you need to know about Versace Bright Crystal so that you can decide whether this is the fragrance for you.
It has become a popular choice for many women, as is proven by its longevity since it was first introduced way back in 2006.
Let's take a closer look at the overall scent profile of Versace Bright Crystal!
What Does Versace Bright Crystal Smell Like?
There are several notes to take in when you first spritz Versace Bright Crystal onto your wrist.
This is a pungently floral perfume, that has lots of delicate notes to take in. There are base notes of acajou wood, amber, and musk at work.
Heart notes feature magnolia, peony, and lotus, which are rumored to be Donatella Versace's favorite floral scents.
The top notes which are striking include pomegranate seeds, ice accord, and of course that delicious yuzu.
At first scent, you will notice that Versace Bright Crystal tends to be rather fruity and sweet, with those delicate floral blooms hitting the sweet spot.
The fruity notes of pomegranate and yuzu are well balanced with the floral bouquet of peony, magnolia, and lotus flower.
What's really great about the scent of Versace Bright Crystal is that it doesn't come across as too overwhelming.
Whereas other types of perfume for women can often be overpowering, this perfume has a more delicate aroma to it that will be ideal for those who tend to be sensitive to overpowering aromas.
Overall this is a lovely bright, clean perfume that will be versatile enough to suit a wide variety of women.
This is the perfect perfume for those who are after a delicate feminine fragrance that will really show off their personality.
How Long Does Versace Bright Crystal Last?
When you first get up in the morning and spritz yourself with your favorite perfume, you will of course want to ensure that it stays with you for as long as possible.
After all, you can't really consider something to be your signature scent if it disappears after several minutes!
So if you want to opt for Versace Bright Crystal, one of the first questions you will be asking yourself is how long it will last.
A spritz of your Versace Bright Crystal will typically last you for between 4 to 5 hours.
So if this is a scent that you want to enjoy throughout the day, you may wish to keep a bottle handy in your bag so that you can pull it out and re-spritz yourself so that it lasts you for even longer throughout the day.
In terms of how long the bottle will last you, this will all depend on how often you choose to wear your Versace Bright Crystal.
If you wear it for the odd occasion, or to go on a lovely romantic night out with your partner, then your bottle of Versace Bright Crystal will last you for many months to come.
However, if you tend to use it more regularly, such as everyday use, then you will find that your bottle tends to last you for a couple of weeks at most.
When To Wear Versace Bright Crystal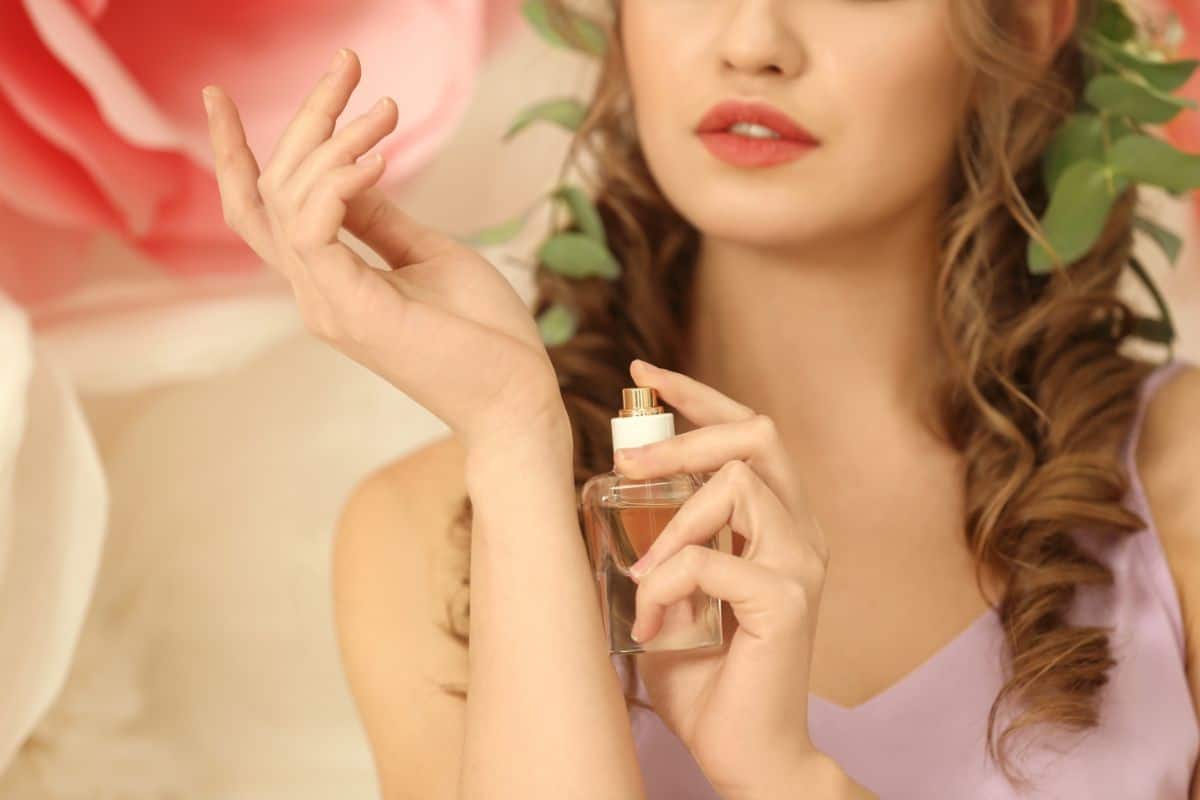 Perhaps the best thing about Versace Bright Crystal is that it is a wonderfully versatile fragrance that can be worn for a wide variety of occasions.
Because of its clean, bright fragrance, this is a perfume that doesn't come across as overwhelming.
Which also means that it is the perfect choice for those who want a fragrance that becomes their signature everyday fragrance!
Versace Bright Crystal is perfect for everyday use around the office, or even as a special treat on a night out with friends or your partner.
You can even wear it during the hotter summer months, when other types of perfume tend to get muddied out by the heat.
Compared to other types of perfume, Versace Bright Crystal has an impressive longevity that lends itself well to a variety of applications.
Can I Wear Versace Bright Crystal Every Day?
Yes, you can wear Versace Bright Crystal every day if you wanted to.
This is a wonderfully versatile perfume that has impressive longevity when compared to other brands.
It has a wonderfully clean and bright aroma that doesn't become too overpowering, which makes it ideal for wearing as your everyday fragrance.
You may wish to give yourself another spritz of perfume at lunch time or towards the end of the working day if you want it to last into the evening.
In Summary
So there you have it! You now know everything that there is to know about the Versace Bright Crystal fragrance.
This is an intriguing fragrance that is clean and bright, but doesn't come across as too chemical or particularly overwhelming.
When you spritz Versace Bright Crystal onto your skin, you will get the base notes of acajou wood, amber, and musk, which work to keep the perfume from becoming too overpowering.
The heart notes feature all of those delicious floral notes, including peony, magnolia, and lotus flower.
Versace Bright Crystal is then finished off with the top notes of icy accord, pomegranate seeds, and yuzu.
Overall this is a wonderfully versatile fragrance that can be worn in a variety of situations, whether that be as an all day signature perfume, or as an evening treat.
All product names, logos, brands, and trademarks are the property of their respective owners