Scentbird is a subscription service for perfume and skin care that caters to both men and women. It's very popular and is certainly one of the most well-known and well-funded companies in the space.
But is Scentbird worth it?
We'll take you through the pros and the cons and give you our verdict!
How Does Scentbird Work?
To begin, you can take Scentbird's quiz to find your scent preferences and be matched to the fragrances you prefer.
Frankly, we think a description of fragrance classifications, such as florals, woody, gourmands, and aquatics, is more useful than the quiz.
But – the quiz is useful if you are starting completely from scratch and don't know your Oud from your Orientals.
You can also go deeper and sort fragrances based on their ingredients, such as anise or cardamom. This is a very useful feature for the more experienced buyer because it gets very specific, breaking down each fragrance note by note.
Then, with your first order, you'll receive not only your favorite fragrance but also a free, refillable fragrance case.
Scentbird states that each bottle contains approximately 140 sprays and will last you until your next shipment arrives. You have the option to pause or cancel your subscription at any time.
Despite the fact that Scentbird focuses on fragrances, they also sell skin care products. With the basic plan, you can get one sample or one skincare product each month. More flexibility comes with their more expensive plans.
Options For Women
Scentbird subscribers have complete access to all products on the website. Over 400 designer and niche fragrances aimed at female customers are included. Customers are given information about each scent while browsing products on their (very slick) website .
Sometimes, additional information about each scent is provided, such as whether it is a best seller, is only available for a limited time, is currently out of stock, and/or is a premium product. Premium products are labeled clearly and cost $5, $10, or $15 in addition to the subscription price.
An interesting feature the've put together is a set of themed collections, such as "clean and fresh", or "Day into Night" fragrances. They used to call these "playlists", a name I rather like, but they seem to have dropped that lately.
The idea is to browse the themed collection, then you can either select a few, or just add the whole collection to the end of your queue.
Options For Men
Fragrances marketed toward male customers are displayed on Scentbird's website in the same way that scents geared toward female customers are – with a slick, stylish interface and imagery.
Popular scents include Clive Christian's X Masculine, Roja Parfums' Danger, and Bvulgari's Man Black Orient. Other items for men include 22 skincare products for the eyes, face, and for shaving.
Scentbird Prices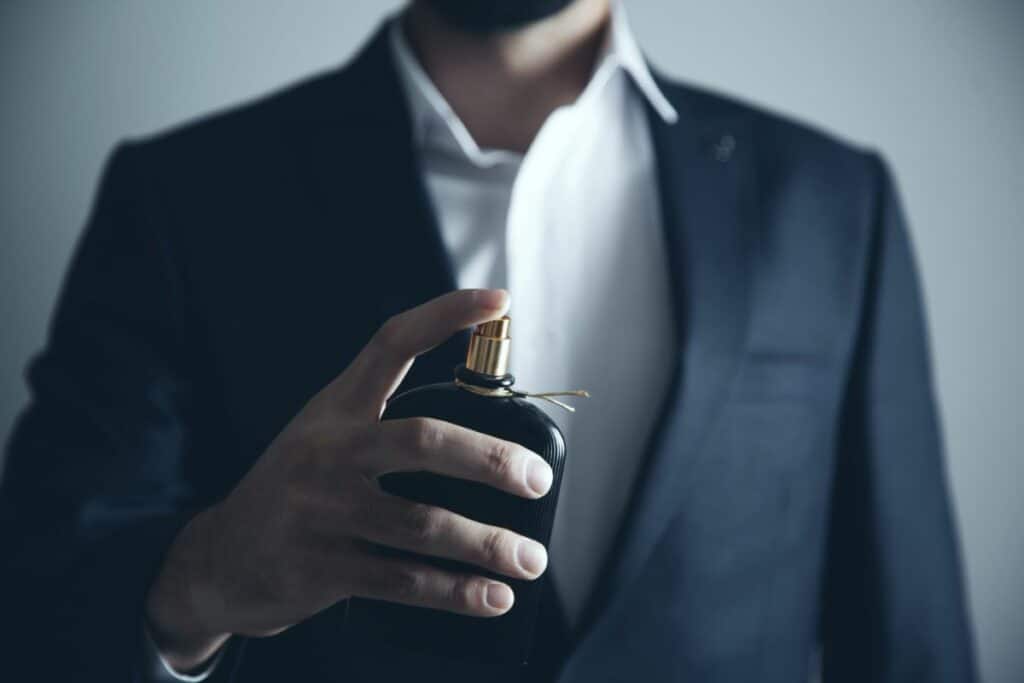 Scentbird products are most commonly purchased by becoming a subscriber. Only Scentbird subscribers have full access to all fragrances.
Subscriptions start at $16.95 month for a monthly package. Customers can choose to receive one, two, or three products per month as part of their subscription.
The subscription products only refer to fragrances or skincare products – other Scentbird products like items from their "Candle Club" have to be purchased separately.
Each subscription package includes up to three 8mL bottles of the scent of your choice. This equates to about 140 sprays per bottle.
Prices vary depending on the item for customers who wish to purchase products a la carte. Customers who do not subscribe, however, pay a slightly higher price per product.
OK, so let's sum this up:
Scentbird Pros
All Scentbird designer fragrances are genuine – there are no knock-offs or imitations.
Scentbird products are free of parabens, sulfates, and animal cruelty.
Scentbird's website allows you to search for fragrances by classification, ingredient, note, mood, brand, and personality preferences.
Scentbird subscribers get 25% off on the first shipment.
New subscribers will also get a free travel fragrance case.
The products comply with TSA regulations for airline carry-ons.
Non-subscribers can purchase a la carte products at a slightly higher cost.
Depending on their preferences, Scentbird customers can pause subscription services or skip months at a time.
The Scentbird website provides subscribers with personalized recommendations.
Scentbird Cons
Scentbird products can only be purchased through the company's website, and only Scentbird subscribers can see the full collection of the scents for sale.
Scentbird only ships within the United States and Canada.
Fragrances are considered hazardous when shipping, which can cause ground shipping delays.
Is Scentbird Worth It – The Verdict!
The easy, short answer is yes, totally worth it.
The more thoughtful answer?
Obviously Scentbird have a target customer in mind, and we think this is a good deal for someone who wants to explore.
If you're a person new to fragrances and want to experiment with a variety of styles, this is a great way to do that without the pressure of the department store salesperson. Who wants to get a couple of test sprays and then get pushed to buy a whole bottle?
If you're someone who doesn't want to be pinned down and wants to try exploring scents outside your normal comfort zone, this is a great way to do that. Keep your signature scent for regular days, and try the newer ones as you feel the mood strike you.
Before You Go
Hope that was useful! We strongly recommend trying Scentbird out. You can find their main details here.
If you're looking at Scentbird to try different fragrances, you may be interested in our next article on finding your very own signature scent:
How To Find Your Signature Scent! [In 3 Simple Steps]
Related Articles
Frequently Asked Questions
Does Scentbird Have Designer Brands?
Scentbird carries a large selection of fragrances from well-known designer names as well as niche brands. Tom Ford, Gucci, Versace, Cartier, Prada, Michael Kors, and others are among the notable designers.
How Much Is Scentbird Shipping?
The Scentbird subscription service offers free shipping to the United States. This includes US territories as well as post office boxes. They are now available in Canada as well. The cost of shipping to Canada is $4.99.
How Long Does An 8ML Bottle Last?
Each 8mL bottle of fragrance contains about 140 sprays (about 4 sprays per day for 30 days), which should be enough to last you until your next order arrives.
Bonus Video!
All product names, logos, brands, and trademarks are the property of their respective owners