If you purchase an item after clicking a link on this site, we may receive a commission at no extra cost to you. Learn more.
Being a huge name in the fashion, and perfume industry, Gucci have made a name for themselves internationally by providing the best of the best with whatever they do.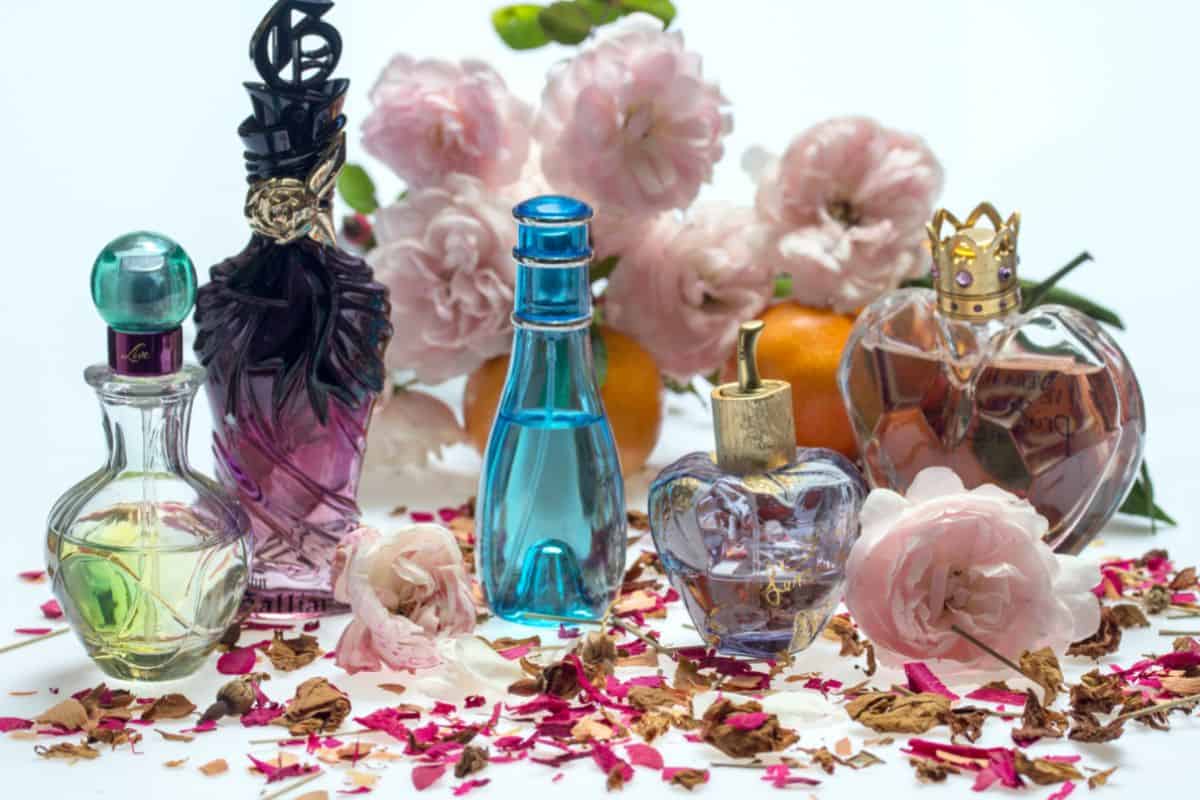 In this article we'll be looking at one of Gucci's signature scents for both men and women, Guilty. So without further ado, let's get started.
What Is Gucci?
Just before we get started discussing Guilty, let's take a quick look at who Gucci are, and how they've become such an enormous and highly regarded brand.
Influential, innovative and progressive, Gucci has always, and continues to reinvent a wholly modern approach to fashion.
Under the new vision of creative director Alessandro Michele, the House has redefined luxury for the 21st century, further reinforcing its position as one of the world's most desirable fashion houses.
Eclectic, contemporary, romantic—Gucci products represent the pinnacle of Italian craftsmanship and are unsurpassed for their quality and attention to detail, everyone knows the Gucci name for a reason.
Founded in 1921, the Gucci brand continues to remain one of the largest, if not the largest name for fashion in all of the world, and with the name comes an enormous amount of respect and admiration. This reputation isn't given for no reason though. So let's take a look at their fragrances.
Gucci Guilty Pour Homme
Beginning with the men's fragrance, Gucci Guilty Pour Homme is a relatively new scent, and was first launched in 2011. The bottle design is glass, with the bottle half in a reflective metallic finish and the double G Gucci logo.
The scent is a slightly light, fresh, smear of citrus, which instead of a pungent and quite alarming type, it's actually of the aromatic variety, which is unique and inviting.
It does not deliver too much of one particular note, but a mild selection of a few resulting in something which does not overpower but will be noticeable, which is perfect for everyday wear as you won't get bored anytime soon.
Since this scent is something in the middle of light and dark, it could be considered to be worn in both day and night situations. It's quite an all rounder, and for good reason.
Gucci Guilty Eau De Parfum
As for the female fragrance, Gucci Guilty Eau De Parfum is slightly older than its brother, being originally released in 2010, it has a very similar appearance to the men's fragrance, the only difference being that it's clad in a stunning golden color, which really makes it stand out.
It's an amber floral fragrance for women. The nose behind this fragrance is Aurelien Guichard who's a man responsible for many enormous fragrances that have come before this one.
Top notes are Pink Pepper, Mandarin Orange and Bergamot; middle notes are Lilac, Peach, Geranium, Jasmine and Black Currant; base notes are Patchouli, Amber, White Musk and Vanilla.
Gucci Guilty is extremely warm, but is still a striking oriental floral fragrance with hedonism at its heart.
The scent seizes the attention of anyone around with a flamboyant opening born of the natural rush that is mandarin – imbued with a modish transparency – shimmering alongside an audacious fist of pink pepper.
The middle notes move to be an alluring concoction of heady lilac and geranium, laced with the succulent bite of peach – femininity is really at the heart here, with a cheeky hint of provocation.
Temptation is key to this fragrance, and that's there for a reason. Guilty is a fragrance that gives way to people that live joyously and freely, and provides them the alluring scent to keep living that way whilst not slowing them down.
Marketing Strategy
Gucci really went out of their way to make these fragrances options that anyone can buy, being relatively cost effective, and something you can wear at any time of the day, both fragrances hit a large target audience, which is rare considering that Gucci is a name often paired with expensive, and flashy clothing.
Having two fragrances that lie on either side of temptation results in having two sides of the same coin that anyone can purchase for themselves, or a loved one. Gucci have been incredibly smart here.
Downsides
As you can imagine, the downsides of both fragrances will differ slightly, but neither offer much in the way of being adventurous.
Both fragrances combine subtle flavors together to create a short but sweet symposium of smell that leaves you wanting more, but that's exactly the problem.
If you're someone that prefers subtle scents that just shuffle through the senses, then perhaps these fragrances would be great for you, but if you're someone that prefers something off the beaten path, then this certainly won't impress you much.
Final Thoughts
As we know, Gucci is a name that demands respect, and has a lot of prestige associated with it. Both of these fragrances continue this tradition too, whilst being relatively inexpensive for the average person to pick up.
Even if you choose to not buy any other fragrances, both of these are perfectly acceptable choices to wear daily, especially if you're a fan of floral fragrances for the women variant, or surprisingly light, dainty citrus scents for the Masculine version.
There's something for everyone here, it's just not the most adventurous thing. So if you're into subtle scents,why not give it a try?