Being a huge name in the fashion industry, Gucci have made a name for themselves internationally by providing the best of the best with whatever they do.
In this article we'll be looking at one of Gucci's signature scents for both men and women. It's a straightforward question – "What Does Gucci Guilty Smell Like?"
So without further ado, let's get started!
What Is Gucci?
Just before we get started discussing Guilty, let's take a quick look at who Gucci are, and how they've become such an enormous and highly regarded brand.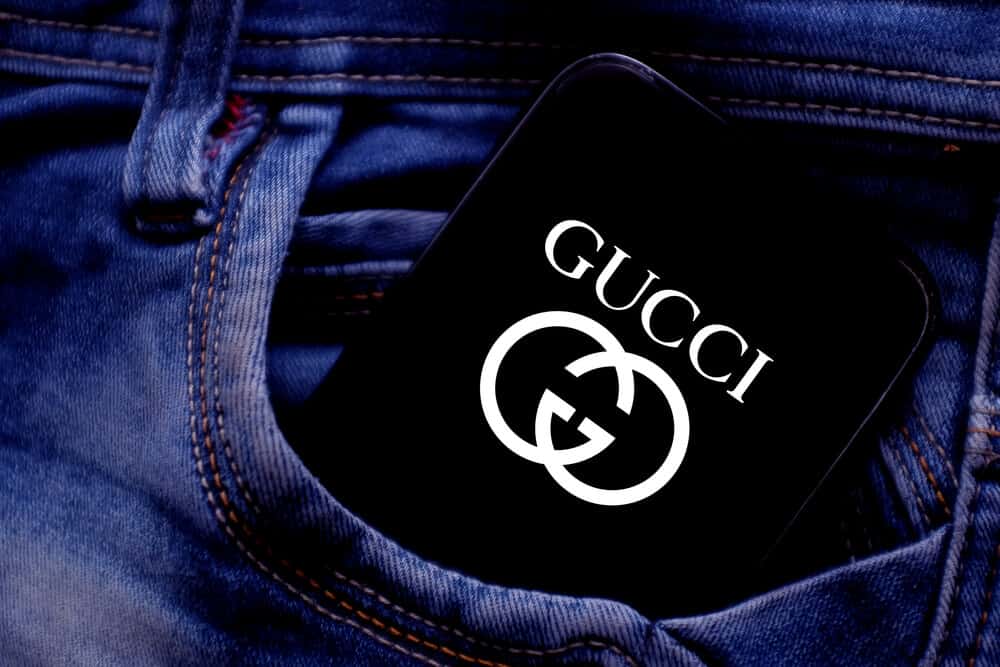 In the world of fashion, few names command as much respect and admiration as Gucci. Known for its innovative and forward-thinking approach to design, the brand has consistently pushed the boundaries of what is possible in the industry.
Under the visionary leadership of creative director Alessandro Michele, Gucci has embraced a wholly modern approach to luxury, redefining what it means to be a fashion house in the 21st century. With a focus on eclecticism, contemporary style, and romanticism, Gucci products are the epitome of Italian craftsmanship, renowned for their unparalleled quality and attention to detail.
Since its founding in 1921, Gucci has remained a powerhouse in the world of fashion, with its name synonymous with excellence and sophistication. From its iconic logo to its innovative designs, Gucci continues to set the standard for what it means to be a luxury brand.
Gucci Guilty Pour Homme
Let's start with the men's fragrance in Gucci's "Guilty" range, Gucci Guilty Pour Homme.
Although relatively new on the scene, having been launched in 2011, it has already made a mark with its sleek glass bottle design, featuring a reflective metallic finish and the iconic double G Gucci logo.
When it comes to the scent, Guilty Pour Homme is a refreshing departure from the usual overpowering citrus fragrances. Instead, it offers a subtle and inviting aroma that is light and fresh, with a hint of aromatic notes that are truly unique.
The top notes are lemon and lavender, which give the fragrance a bright and refreshing opening.
The heart or middle notes are orange flower and neroli, which add a floral, slightly sweet aspect to the scent.
The base notes are cedarwood and patchouli, which bring depth and warmth to the fragrance, giving it a lingering, masculine quality.
Unlike other fragrances that can be dominated by a single note, Guilty Pour Homme has a well-balanced composition, resulting in a scent that is noticeable without being overwhelming. This makes it perfect for everyday wear, as you can enjoy the scent without getting bored!
The beauty of Guilty Pour Homme is that it strikes a balance between being light and dark notes, making it versatile enough to wear during the day or night. Its all-round appeal is no coincidence, and it's easy to see why it's quickly becoming a favorite among enthusiasts.
Gucci Guilty Eau De Parfum
Moving on to the women's fragrance in Gucci's "Guilty" range, Gucci Guilty Eau De Parfum has been around a little longer than its male counterpart, having been originally released in 2010.
The bottle design is similar to the men's fragrance, except it's a stunning shade of gold that truly makes it stand out.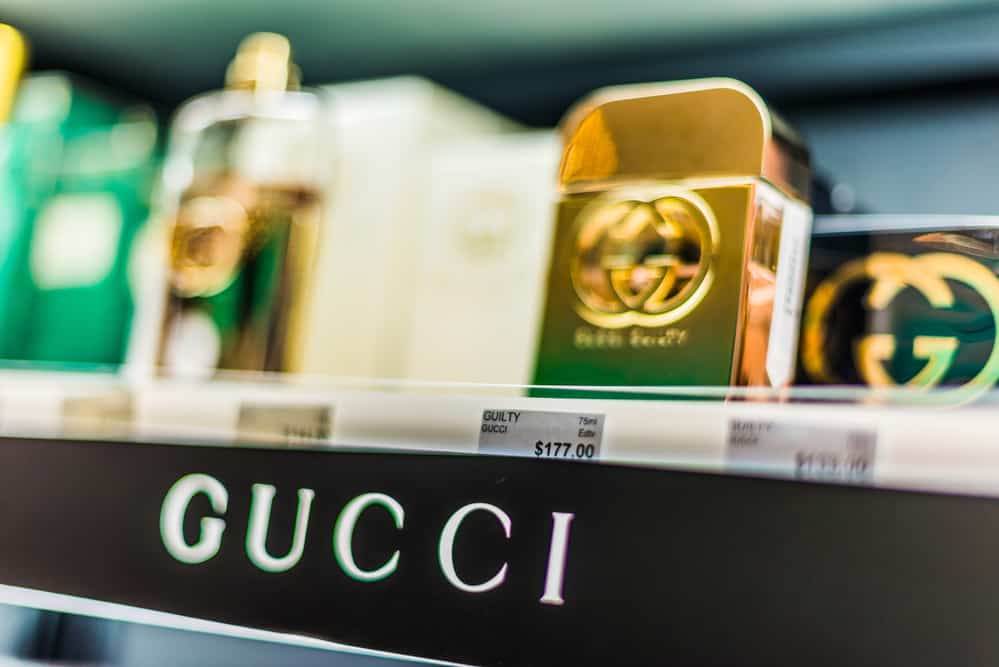 Created by master perfumer Aurelien Guichard, this amber floral fragrance is a testament to his expertise, which has resulted in a fragrance that is both warm and striking.
What really sets Guilty Eau De Parfum apart is its ability to captivate the senses with its flamboyant opening, which is marked by a rush of natural mandarin and an audacious punch of pink pepper.
The middle notes are an alluring blend of heady lilac and geranium, which are balanced by the succulent bite of peach.
The base notes are made up of a warm and sensual blend of patchouli, amber, white musk, and vanilla, which linger on the skin long after the initial application. At its heart, the fragrance exudes femininity with a cheeky hint of provocation that is sure to turn heads.
Ultimately, Gucci Guilty Eau De Parfum is a fragrance that celebrates the joy of living freely and embracing life's pleasures. It's a tempting scent that invites you to indulge in hedonism, while still keeping you on the move.
Marketing Strategy
Gucci really went out of their way to make these fragrances options that anyone can buy, being relatively cost effective. (Well, for the world of expensive perfumes, anyway)
As these are also fragrances you can wear at any time of the day, both fragrances hit a large target audience. Which is somewhat rare considering that Gucci is a name often paired with expensive, and flashy clothing.
Downsides
As you can imagine, the downsides of both fragrances will differ slightly, but neither offer much in the way of being adventurous.
Both fragrances combine subtle flavors together to create a short but sweet symposium of smell that leaves you wanting more, but perhaps that's exactly the problem.
If you're someone that prefers subtle scents that just shuffle through the senses, then perhaps these fragrances would be great for you.
But…
If you're someone that prefers something off the beaten path, then this certainly won't impress you much. It's not uncommon of course – a fashion house is highly likely to aim for a mass market, not a niche fragrance that will appeal only to a select few "in the know."
Before You Go
OK, that's a wrap! If you'r a fan of Gucci fragrances however, be sure to check out our next article on another of the Italian luxury brand's signature scents:
What Does Gucci Memoire Smell Like?
Related Articles
Bonus Video!
All product names, logos, brands, and trademarks are the property of their respective owners